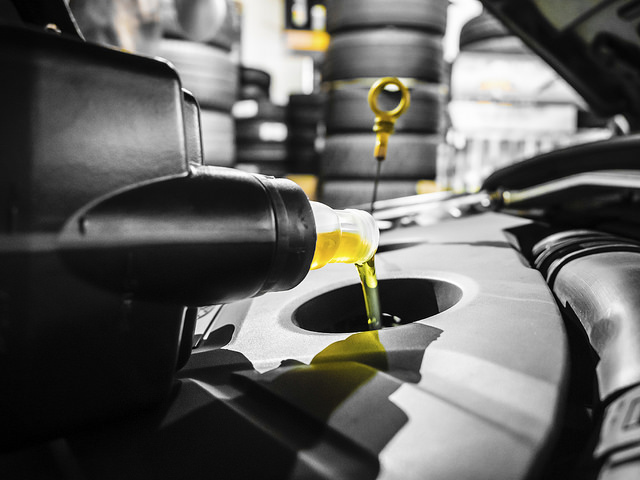 Why do you have to change your car's oil?
​
This is a great question. The general answer is that your oil lubricates your engine to keep all of the parts running smoothly. In addition, oil is also designed to carry combustion byproducts away from the pistons and cylinders.
​
Over time, the oil starts to break down. When it breaks down, it loses its effectiveness and no longer protects the engine. That's why you need to change it every 5,000 miles or so.
​
What causes the oil warning light to come on?
​
There are a variety of factors that could cause the oil light to come on, but some of the most common reasons are a low oil level, a failing oil pump, a​ faulty​ oil-pressure sensor, or blockage in the oil system. Of course, there are other reasons that it could come on as well.
​
What is viscosity and how does it affect the oil?
​
In its most simple​ form,viscosity​ is a measure of a fluid's resistance to flow. When your fluid is thin and flows easily, it is said to have low viscosity. A fluid with high viscosity could be described as being thick.
​
Engineers work to create the optimal level of viscosity for oil. However, this becomes complicated since the viscosity of oil changes along with the temperature. That's why engineers have developed what we call multi-grade motor oils.
​
My car smokes when I start it. Why?
​
It could be a couple of things. If the smoke is fairly blue or blue/black, it may be that your car is burning oil along with the fuel. This could be due to worn piston rings or too low of an oil viscosity.
​
However, if the smoke is pure black, it's likely that too much fuel is being burned.
​
If the cloud of smoke is white, it may just be something as benevolent as moisture being burned off of the cold engine or exhaust system. However, if it continues for a long time, you may have an internal coolant leak.​
3130 Hwy 82 E
Greenville
MS
38703
Service Department Hours
Monday

7:30am - 5:30pm

Tuesday

7:30am - 5:30pm

Wednesday

7:30am - 5:30pm

Thursday

7:30am - 5:30pm

Friday

7:30am - 5:30pm

Saturday

8:00am - 12:00pm

Sunday

Closed
Have an after hours question?
Submit the form below and someone will contact you soon.